Why DH1 Needs 100,000 Facebook Likes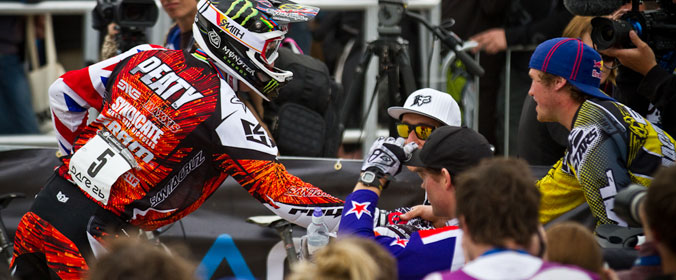 Downhill Fans, Show Yourselves!
Downhill MTB is often perceived a niche activity by sponsors that are not familiar with the sport. Fact and figures are crucial to establish the marketing potential that DH presents beyond the obvious image transfer benefits it naturally provides.
No one knows how many DH fans exist in the world, in which country they are, what age group they represent. Stats on the downhill market are as scares as water in the desert. We need to collect this information to talk to sponsor and Facebook can provide it.
Liking DH1 on Facebook is a very easy and rapid way to support the sport beyond DH1. The larger the community the better for all involved from core web sites to magazines, from events to riders. All will finally have a market size to go with.
100,000 is a first objective which on a world-wide basis is not a large number. Brands outside the MTB industry often have a fan base in excess of 1 million.
Help us be credible and worthy of their attention.
Become a fan and talk to your friends. Having a positive impact on DH MTB starts here and now!
DH1 needs your support!
45,165 / 100,000
Like us on Facebook!